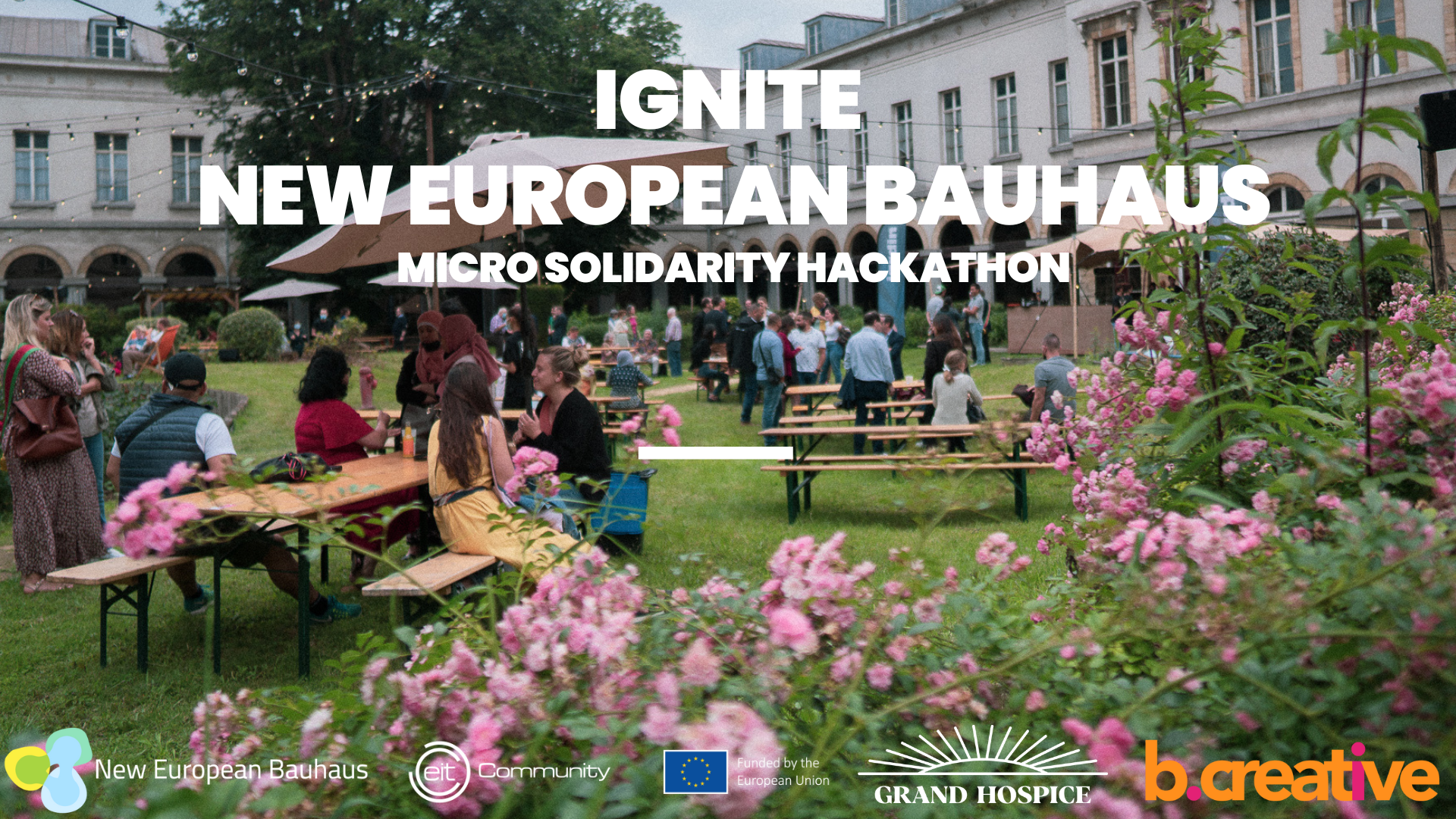 Ignite New European Bauhaus!
Hackathon dedicated to micro-solidarity at Grand Hospice 
Solidarity is one of the founding values of Grand Hospice. The site hosts 150 projects in the areas of Sustainable Development, Community, Art & Culture, and Education & Health. 
As part of the New European Bauhaus, Grand Hospice is organizing a hackathon dedicated to micro-solidarity, calling on the solidarity of the entire Grand Hospice community to help projects in need.
The New European Bauhaus is an environmental, economic and cultural project that aims to combine design, sustainability, accessibility, affordability and investment to help achieve the Green Pact for Europe. This initiative lends a cultural and creative dimension to the Green Pact for Europe, aiming to demonstrate that sustainable innovation translates into concrete, positive experiences in our daily lives.
Do you need help with communications? organization? or a very practical social or cultural project? The hackathon will enable you to benefit from expert advice and help from the entire Grand Hospice community. The aim is to facilitate connections between projects, expertise, creativity, and citizens to bring concrete solutions to specific challenges.
The challenges will be presented during the "Grand Jour", an event highlighting all the cultural and social activities of the Grand Hospice on September 24, and their results will be presented on October 20. 
10 projects will finally be selected, and a 1 winner will receive personalized support throughout 2024. 
Events
September 24, 2023: New European Bauhaus celebration; 
October 20, 2023: Hackathon
Preparatory webinars : 
19 September (11h00): Introduction & Identification of Challenges ; 
October 3 (11:00 am): team formation ;   
October 10 (11:00 am): start of work 
- The EIT Community New European Bauhaus project B.creative at Le Grand Hospice is funded by the European Institute of Innovation and Technology (EIT), a body of the European Union