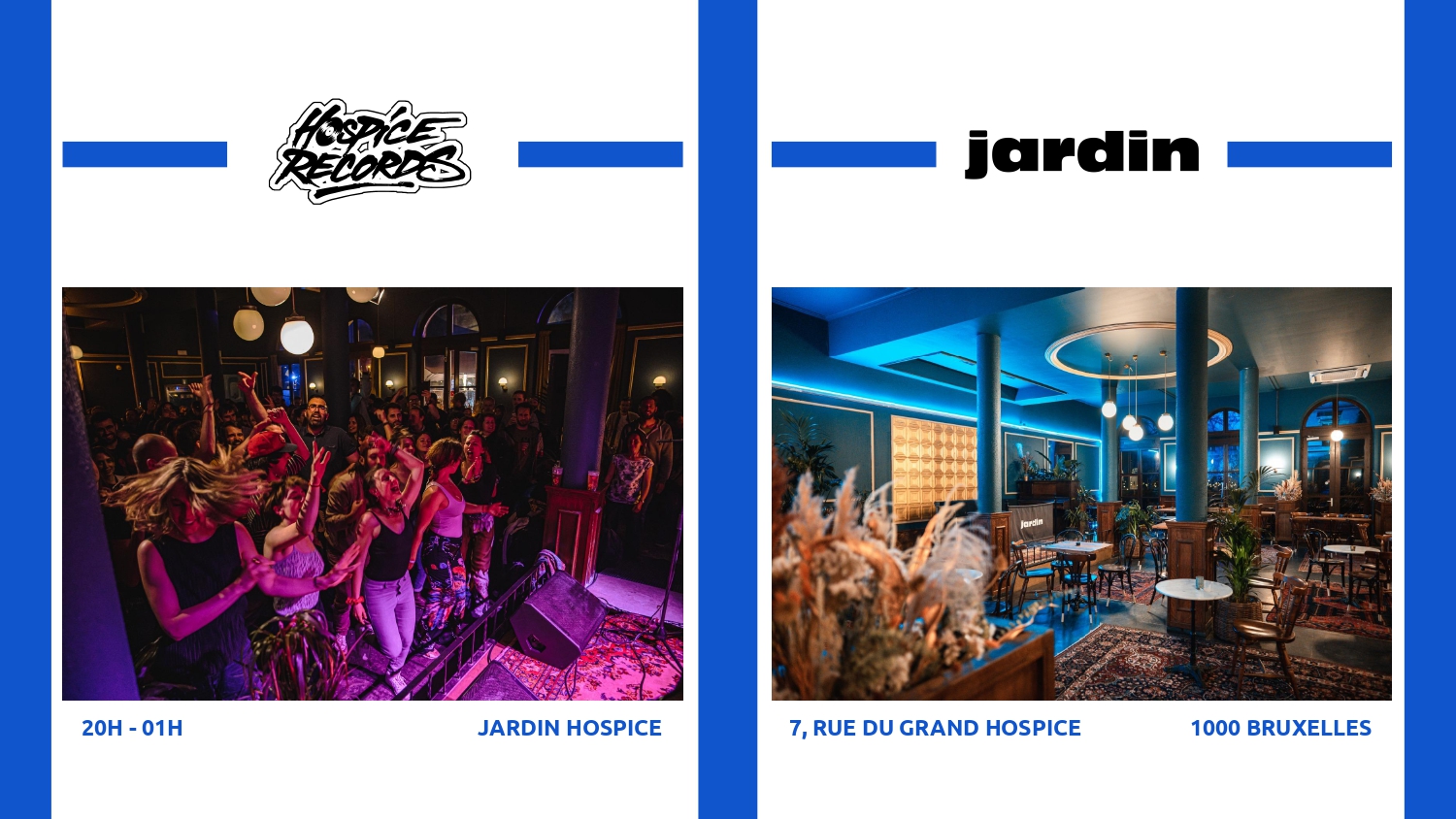 07 JANV : HOSPICE RECORDS X JARDIN W/ BXL UNDERGROUD
To celebrate the start of the year, Hospice Records and Jardin are joining forces to organise an event in the Inside Bar of the Grand Hospice for a night full of music 
.
More than a second-hand record shop, Hospice Records aims to be a meeting place for underground music lovers, independent labels and Brussels-based artists. 
BXL Underground, is a Brussels based music label run by Chubbz & Flou.
The music of choice they promote is bass music, without compromising on beats per minute. They are influenced by genres such as UK garage, Breakbeat and Jungle.
📆 07.01 🕓 20:00 – 01:00 📍Bar Central