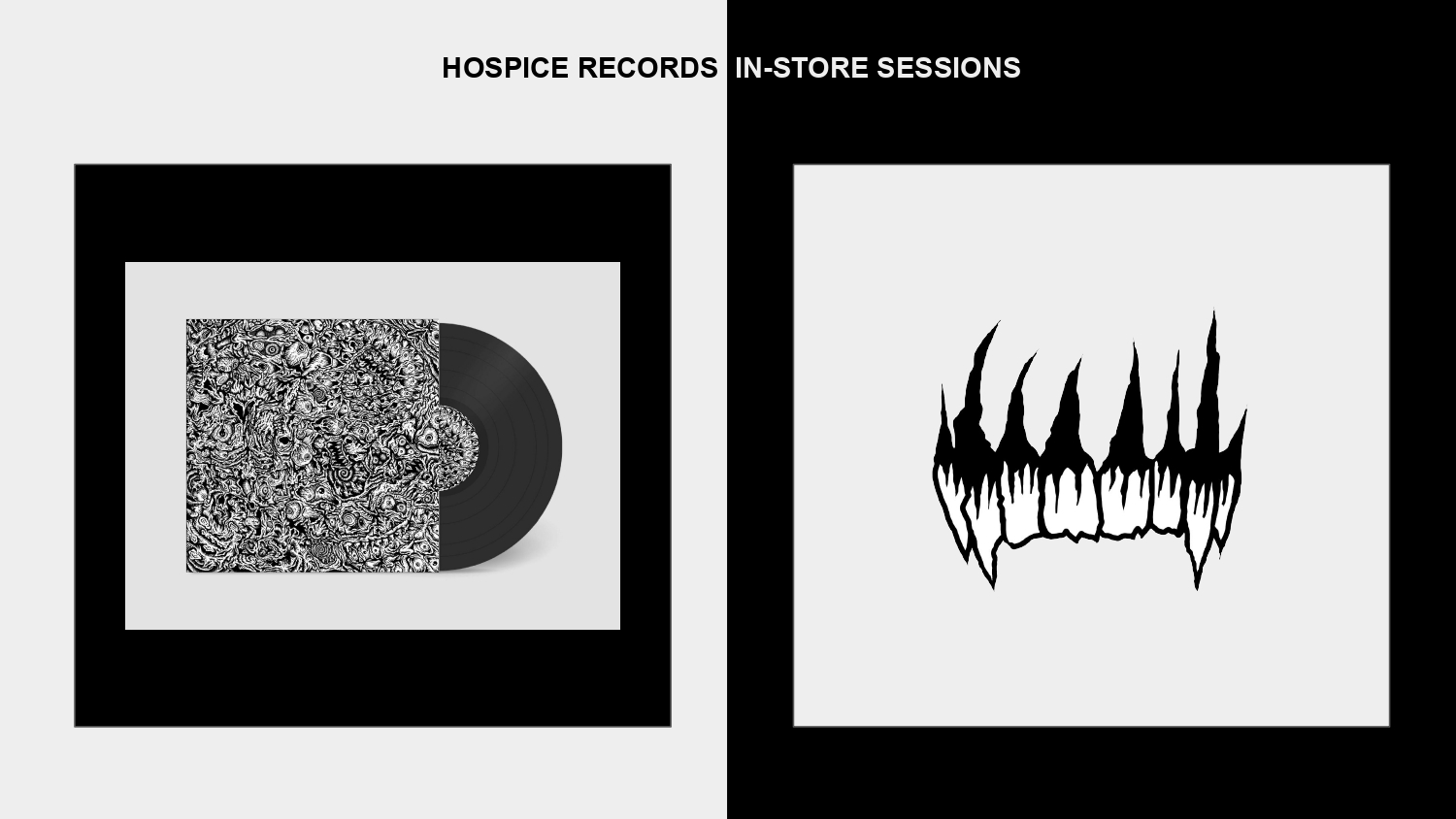 12 JANV : IN-STORE SESSION w/ BLACK TEETH RECORDS 🎧
For this first « Hospice Records » In-Store Session of 2023, we have the pleasure to invite Black Teeth Records to celebrate their first vinyl release 💿
Black Teeth Records is the creation of Gilles De Boeck, Sem Cappaert and Nemo Baert. Throughout their musical journeys they discovered that there is a lack of underground collectives, labels, … . Being the shikers they are, they build their own thing. Their focus is to push and promote underground music like dubstep, electro, break and hybrids. They feel that it needs more attention to enlighten the souls of our small country.
The first Black Teeth records is a fact!
Crawled straight out of the dark and dirty gutters from the notorious city of Saint-Niklaas. This super original record contains 2 tracks by the 11th hour, and 2 tracks by Substrada. 2 artist that are currently re-shaping the dubstep-scene. Experimental heavy rolling dubstep and one experimental hip hop dubby breakish dunno how to call it track. All this, safely put away in a sleeve designed by the one and only Samortal.
📆 12.01 🕓 19:00 – 22:00 📍 Hospice Records