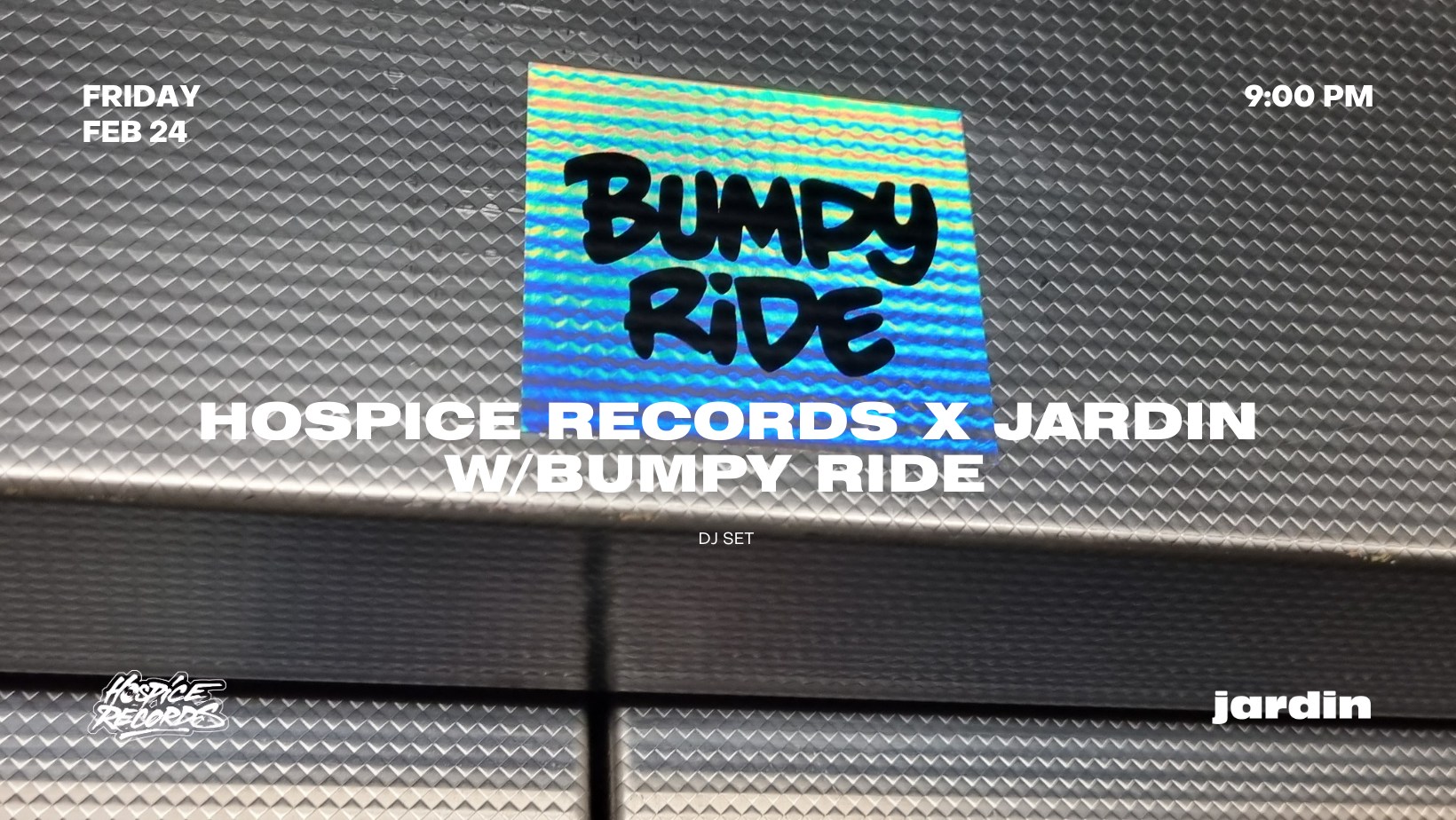 24.02 : HOSPICE RECORDS X JARDIN W/ BUMPY RIDE
Bumpy Ride is a Brussels based record label and collective of UK Garage and 2-Step producers / DJs from London and Strasbourg who are enamoured with the shuffling late 90s version of the sound. As well as organising events in Brussels, they also have a bi weekly show on Bruzz and bi monthly on Kiosk Radio.
If you want to know more about

soundcloud.com/bumpy-ride-634381970
Line Up
21h – 23h Matho & Nidrev (Hospice Records)
23h – 02h Bumpy Ride Dj's
ℹ️ 24.02 🕗 21:00 📍 Jardin Hospice
Découvrez tous les projets ici !