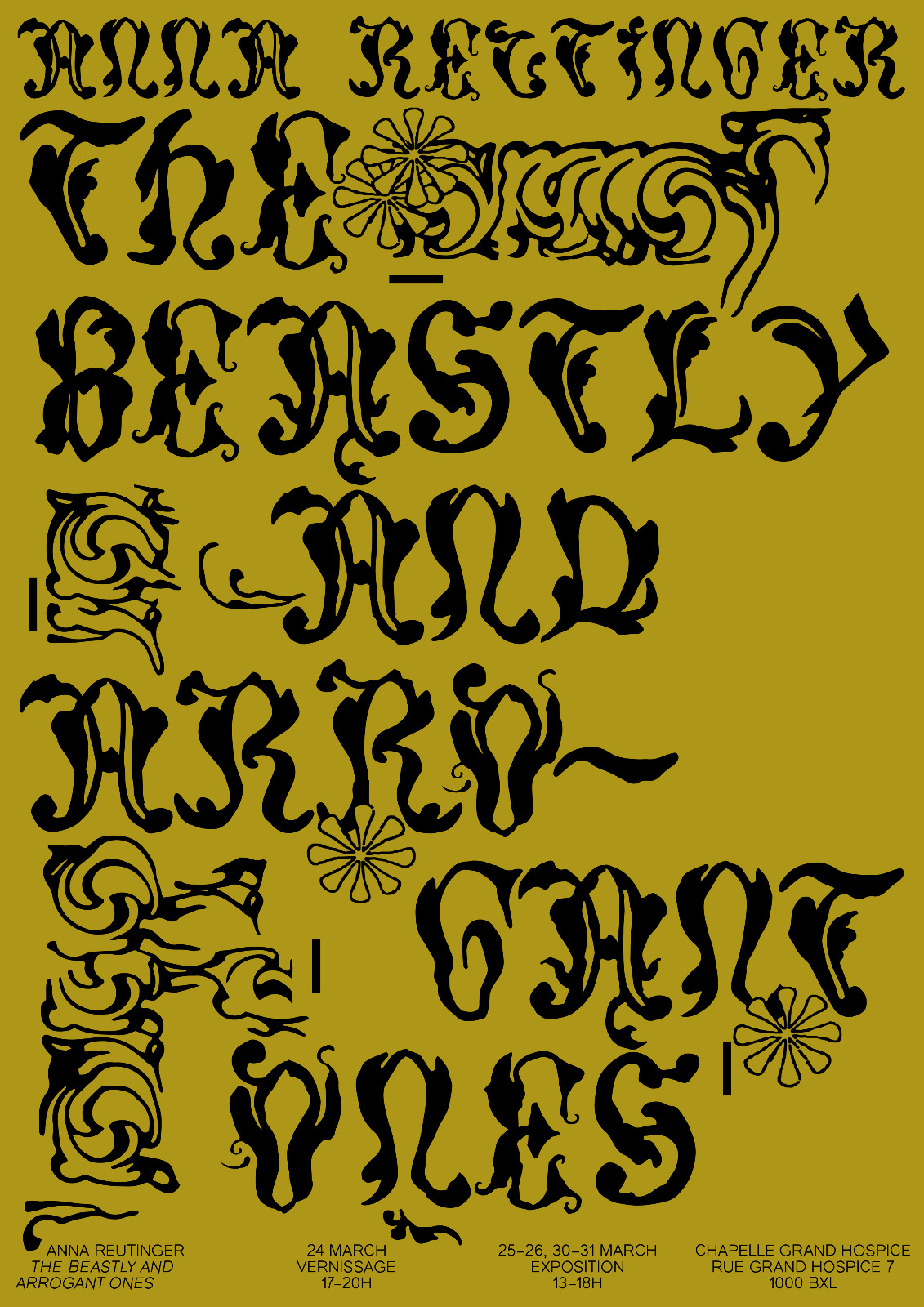 24.03 > 31.03 : THE BEASTLY AND THE ARRONGANT ONES
Dans l'incroyable chapelle du Grand Hospice, découvrez cette fin de mois de mars les oeuvres et l'art d'Anna Reutinger. C'est notre résidente, Shoshana Walfish, elle-même artiste, qui a organisé l'exposition dans ce cadre idyllique.
L'exposition se nomme « The Beastly and The Arrogant Ones » et n'attends que vous !
📆 24.03 🕗 13:00 – 18:00 📍 Chapelle