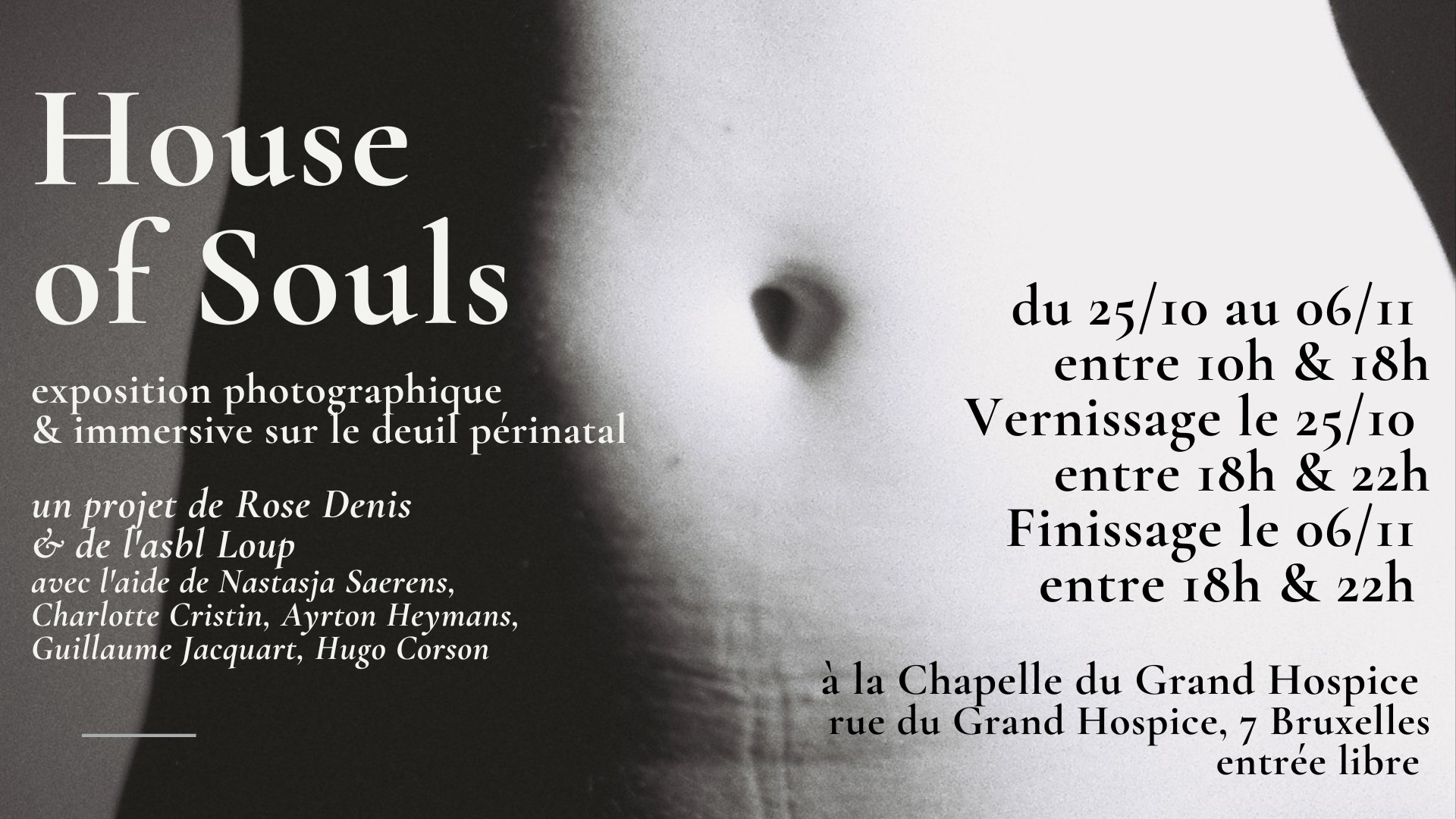 25 OCT > 6 NOV : EXPO HOUSE OF SOULS
House of Souls est une exploration intime du parcours de femmes et d'hommes confrontés à une fausse couche ou à une mort in utéro.
En créant une alcôve où la photographie sert de tremplin à la circulation de leurs paroles, je nous invite toutes et tous à nous confronter à la réalité de ces évènements.
Cette exposition est une volonté d'entrer en dialogue avec le visiteur, d'ouvrir au soi de chacun et de poser la question de l'intime au sein du collectif.
🗓️ 25.10 – 06.11 🕓 10:00 – 18:00 📍Chapelle
MORE INFOS HERE