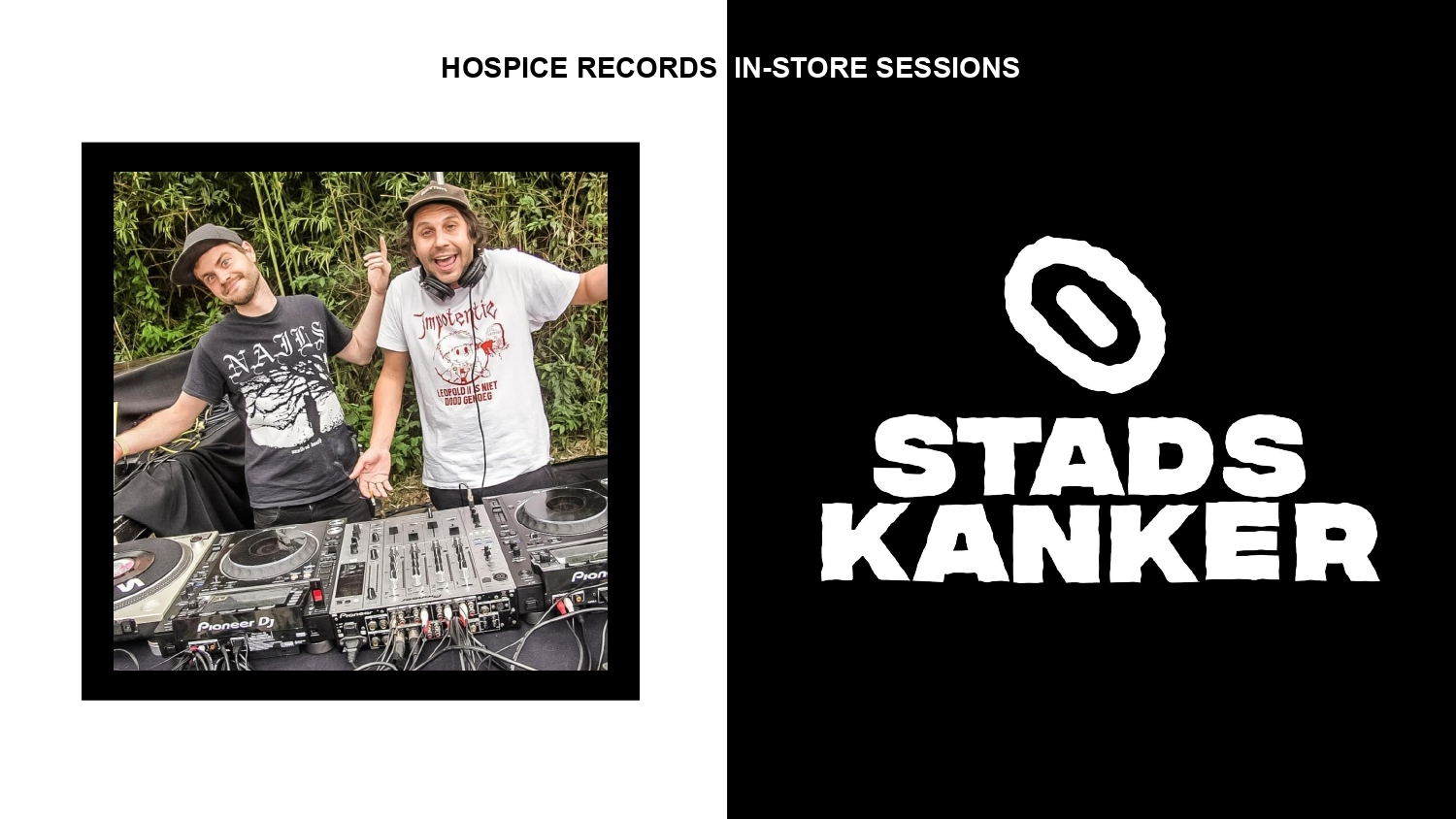 21 OCT : IN-STORE SESSION W/ STADSKANKER
Hospice Records aims to be a meeting space for underground music lovers, independent labels and Brussels based artists.
The idea is to invite dj's & collectives having a close connection with the shop on a weekly basis (on Thursday's, Friday's or Saturday's) from 8pm till 11pm (after usual opening hours).

For our next In-Store Session, we have the pleasure to invite Stadskanker, a Brussels based label and platform for unconventional music and culture. They focus on promoting different styles of music and artists through many outlets.
🕓 20:00 – 23:00 📍Hospice Records Vinyl Shop (Grand Hospice), 7 rue du Grand Hospice – 1000 Brussels
MORE INFOS HERE