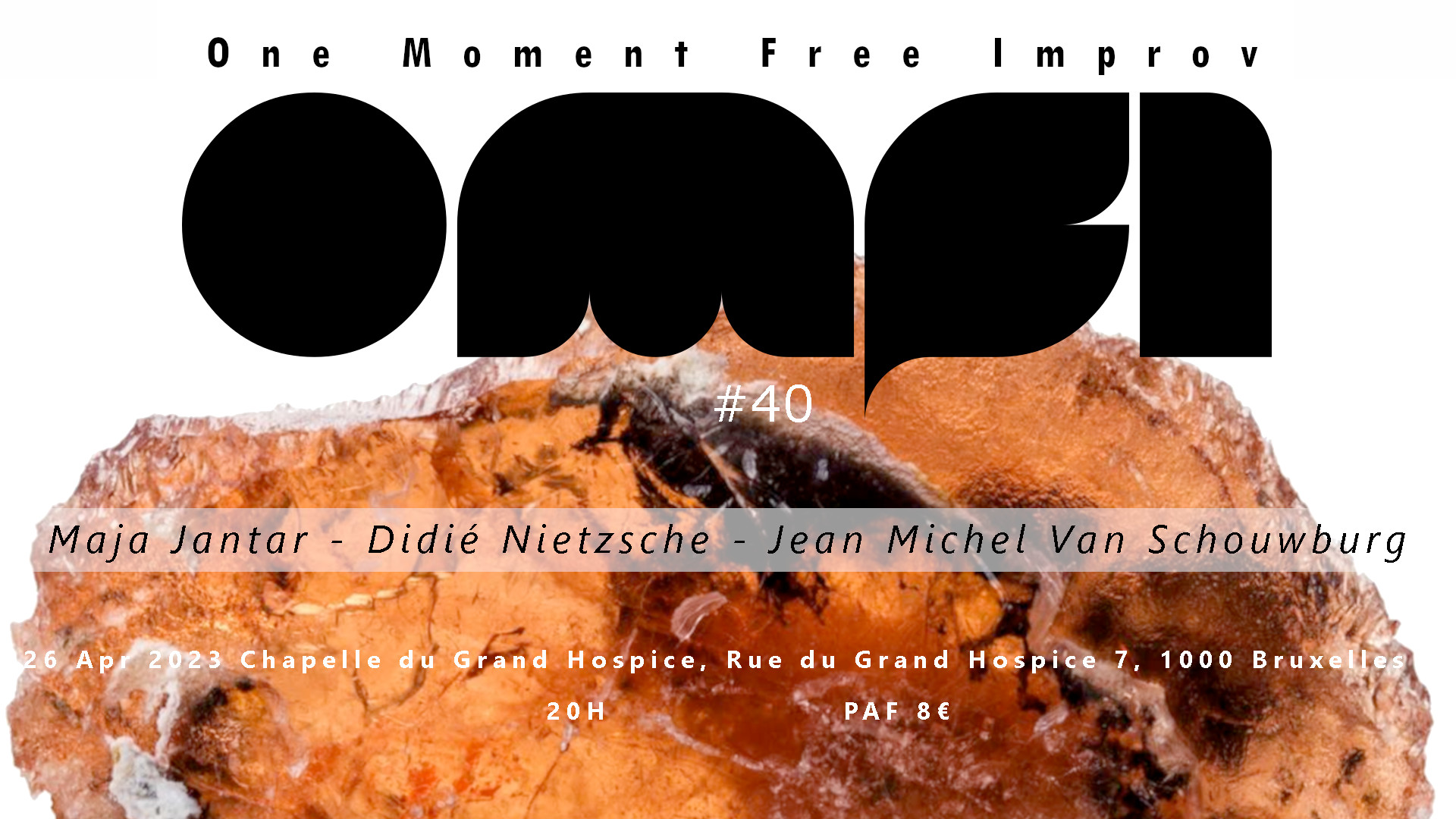 26.04 : CONCERT OMFI n°40
« Musiciens… L'espace de la Chapelle du Grand Hospice résonnera de vos « vibes »…. Il s'agira de jouer avec l'acoustique du lieu afin qu'elle ne joue pas avec vous… Faites nous voyager ! »

Les soirées OMFI sont dédiées à l'improvisation musicale libre et axées sur la pratique en solo. A chaque fois nous proposerons trois artistes différents interprétant une improvisation solo de 20-25 min. Une rencontre musicale en Trio ou Duo est ensuite proposée.
Le 26 Avril, nous avons le plaisir d'inviter : Maja Jantar, Didié Nietzsche, Jean Michel Van Schouwburg ainsi que Zaäar.
Current groups and recordings with :
Sverdrup Balance with Yoko Miura & Lawrence Casserley
Sureau with bassist Jean Demey & Kris Vanderstraeten percussion since 2007.
New trio with Ivo Perelman & Phil Minton.
Mouthwind duo with Lawrence Casserley since 2010.

📆 26.04 🕗 20:00 📍 Chapelle