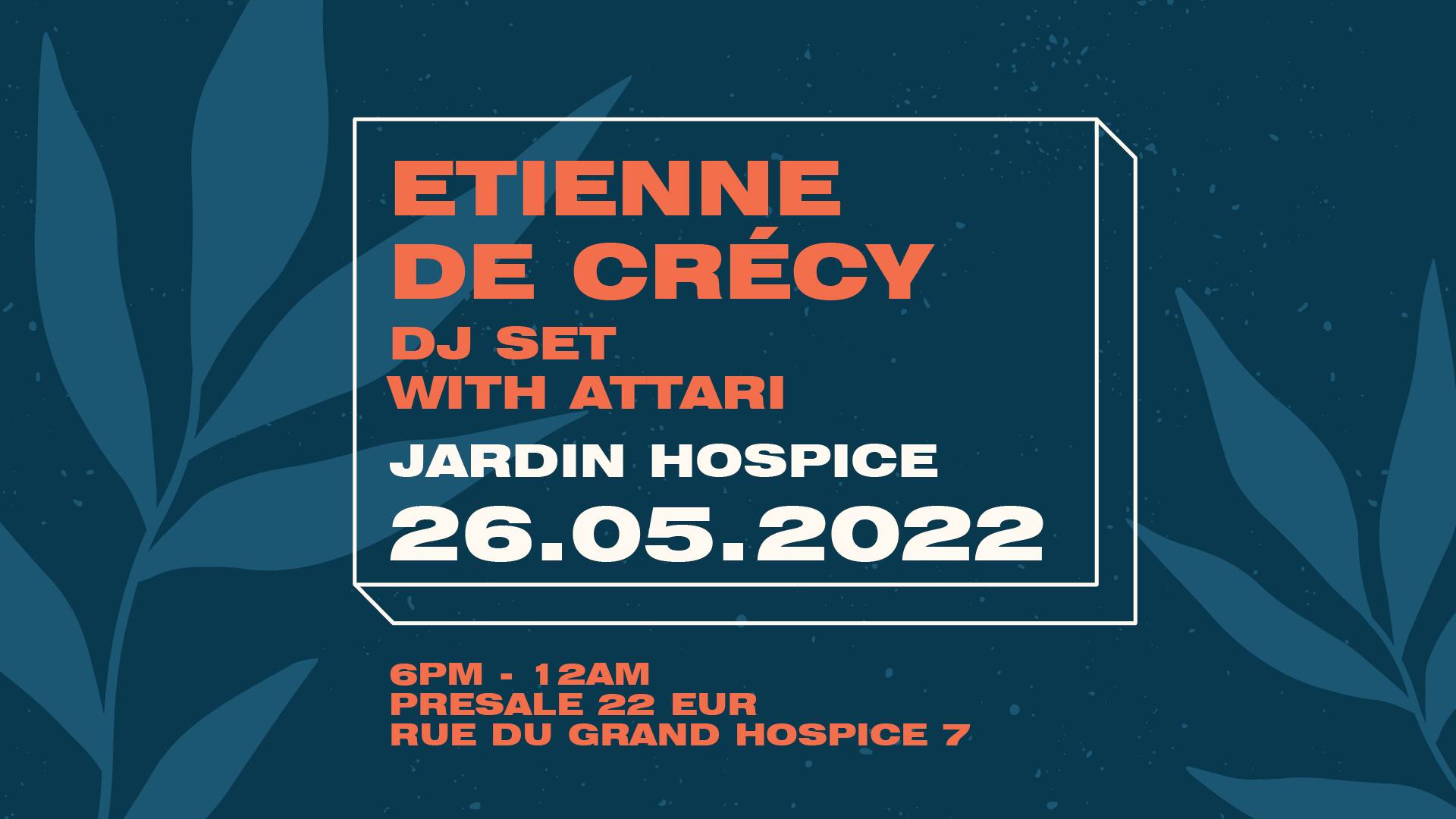 26 JUIN JARDIN SHOWCASE X ETIENNE DE CRÉCY
JARDIN welcomes you to it's first showcase in partnership with Back in the Dayz on Thursday 26th May at Jardin Hospice!
Kicking us off in style is internationally-renowned Etienne de Crécy and supporting act ATTARI.
€22,00
Thursday 26th May 18h00 – 00h00
Rue du Grand Hospice 7, 1000 Bruxelles
Etienne de Crécy
▔▔▔▔▔▔▔▔
Étienne de Crécy is a quiet but nevertheless major in the international electro world. In 20 years of consistent experiences, the french producer has created some significant albums of electro : Pansoul (with Philipe Zdar under the name of Motorbass), Superdiscount, Tempovision, Superdiscount 2 & 3.
He is also the author of around 30 maxis and realized around 40 remixes for artists as Kraftwerk, Air, Moby, or Lil' Louis. Well known for his eclecticism and efficiency of his productions, Étienne de Crécy is also a enthusiast DJ, appreciated by his public. His live Beats'n'Cubes became a world reference of electro live performances.
Practical info
▔▔▔▔▔▔
€22,00
Thursday 26th May 18h00 – 00h00
Grand Hospice
Rue du Grand Hospice 7, 1000 Bruxelles
Metro : Sainte Catherine | De Brouckère