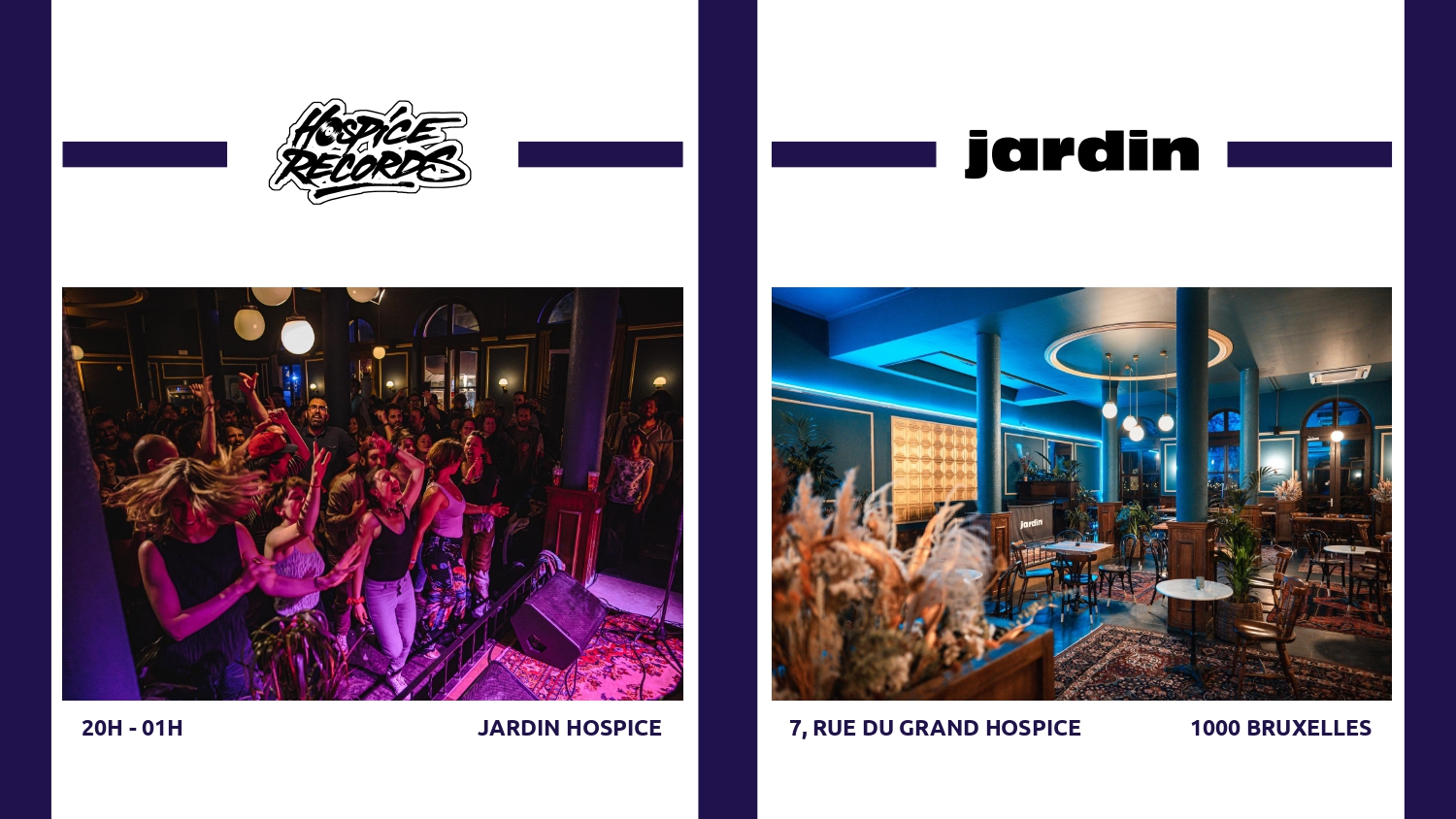 9 DEC Hospice Records x Jardin w/ Chineurs de Belgique9 DEC
Description
▔▔▔▔▔
To celebrate the end of the year, Hospice Records and Jardin are joining their forces to host two events in the Inside Bar of the Grand Hospice for an evening full of music
❖ Friday, December 09 w/ Chineurs de Belgique
❖ Friday, December 16 w/ Stoned Apes (event will be out next week)
More than a 2nd hand Record Shop, Hospice Records aims to be a meeting space for underground music lovers, independent labels and Brussels based artists
Line up
▔▔▔
Born from the original music sharing group of Chineurs de House, Chineurs de Belgique made their own way with a series of musical events in Belgium.
Always looking for the new or the unknown record, they try to explore the all spectrum of electronic music.
❖ Penrose T (Chineurs de Belgique, MATE FAMILY)
❖ Ari (Chineurs de Belgique)
❖ Leolo (Chineurs de Belgique, Beatronic)
❖ Slomo Sean (Chineurs de Belgique)
+ Support by
❖ Nidrev (Hospice Records)
Practical info
▔▔▔▔▔▔

FREE Entrance

8PM – 01AM
Grand Hospice

Rue du Grand Hospice 7, 1000 Bruxelles
Metro : Sainte Catherine | De Brouckère
Jardin
▔▔▔
Escape the ordinary.
Jardin turns unoccupied & forgotten spaces into breathtaking venues.
Venues which are a destination, always choosing to focus on the experience.
Our goal is to transport our clients to somewhere extraordinary, transforming previously forgotten areas of Brussels into the places to be.