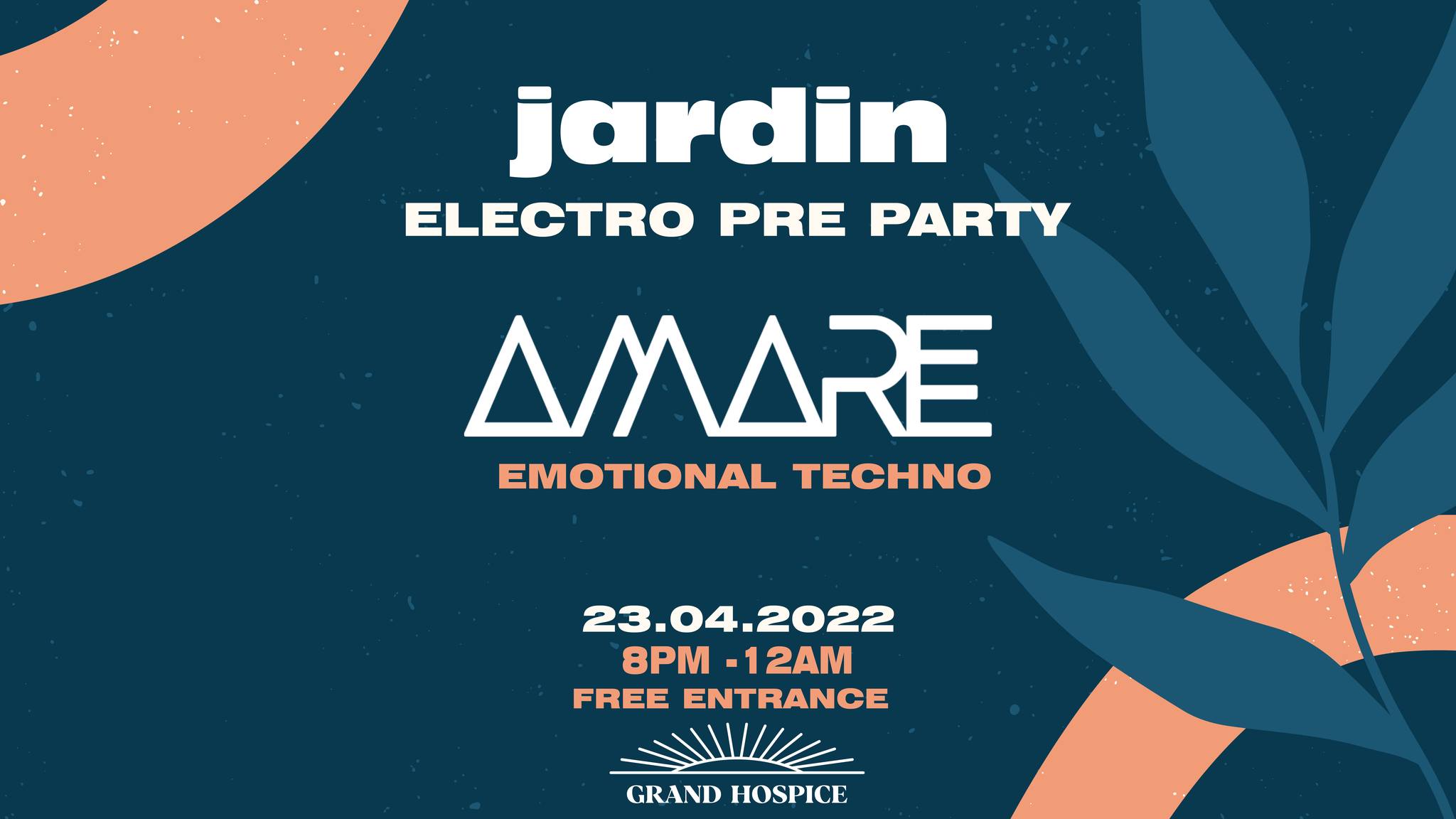 23 AVRIL Jardin Electro Pre Party – Amare
You don't know what to do before partying all night long? Or you just want to hear some really good DJs ?
Come to our Electro Pre Party and be sure to enjoy the beginning of your evening.
For this edition, we invite Amare.
Emotional techno, dirty bass lines, uplifting house.
Amare's sound is best described as deep, melodic, sensuous, sassy, with an exotic hint, and a joyful touch.
Practical info
▔▔▔▔▔▔
FREE Entrance
8PM – 00AM
Outdoor or indoor, don't let the Belgian weather fade your energy !
@ Grand Hospice
Rue du Grand Hospice 7
De Brouckère / De Brouckèreplein
Sainte-Catherine / Sint-Katelijne