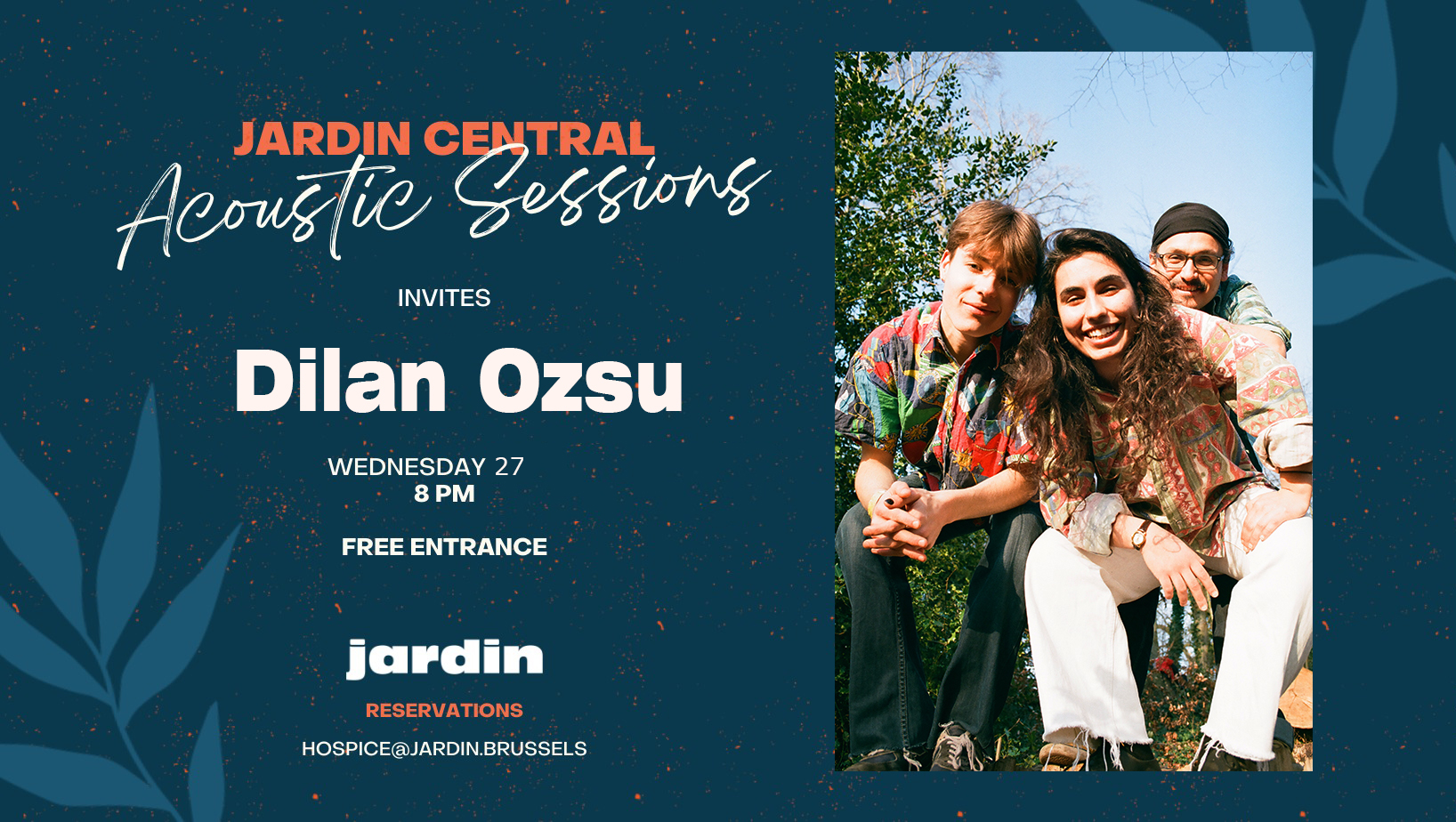 27 AVRIL Jardin Acoustic Sessions #8 | Dilan Ozsu
Welcome on Earth !
I'm Dilan, I'm a musician like Bob but I'm a girl.
I was born on the moon with a guitar in my hands and happiness in my voice.
My life is music, travel and smiles
We prepare you a caliente concert with sweetness!
It will be the occasion for those who haven't yet heard « Vague de chaleur », to discover the magic of this project.
I will also be accompanied by my great musicians; Sylvain on the cello and Yovanny on the guitar.
A joyful team that inspires me at every moment.
Fusion between expression and experimentation, « Vague de chaleur » is a celestial and sensorial creation.
You are welcome
May life be filled with color and sweetness
Every Wednesday
8PM
Free Entrance
_____________________
Jardin Hospice
Open Tues – Sun
4PM – Late
Rue du Grand Hospice 7
Craft beers, cocktails & more!
Live Music⁠
_____________________
Transport
De Brouckère / De Brouckèreplein
Sainte-Catherine / Sint-Katelijne