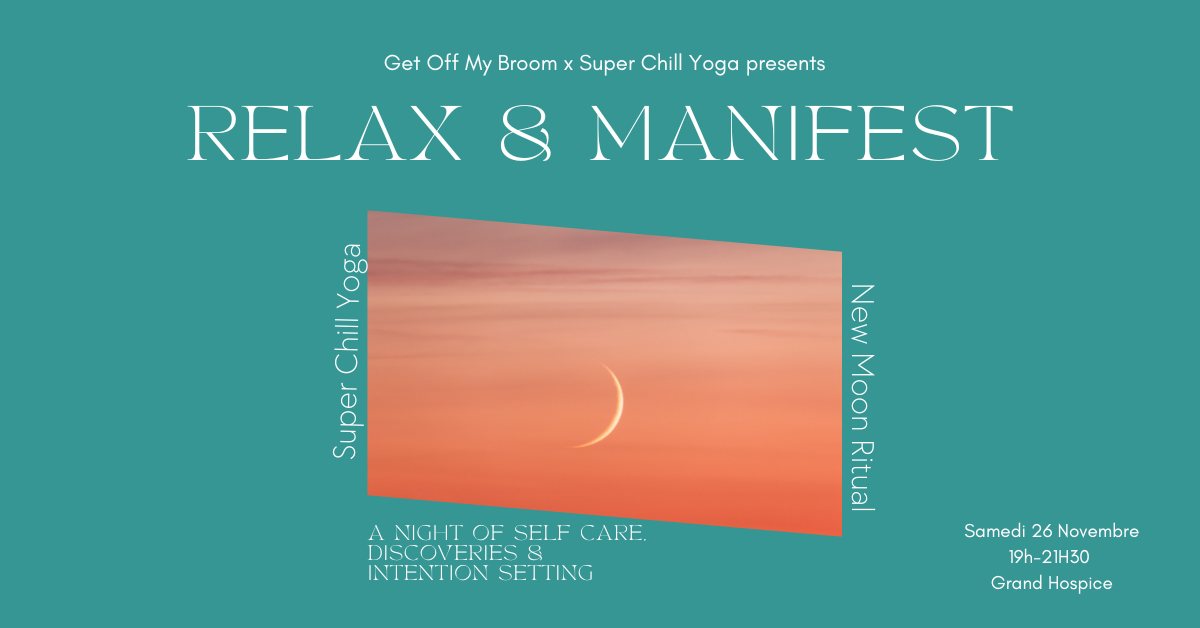 26 NOV : RELAX & MANIFEST
Join us on a journey through the moon's phases filled with Magic, herbalism and Yoga.
Sophie (Super Chill Yoga) and Emma (Get off my Broom) invite you to join them on two amazing nights through the cosmos while staying grounded by magical and medicinal herbs that you will have the chance to discover through herbal creations.
It's a sensory journey of discovery, relaxation and enlightenment using the powers at our disposal.
Super Chill Yoga offers you a moment of cosiness and relaxation in a busy & complicated world. Make time for your body & your breath, chill, and enjoy the ride.
Designed for everybody, gender & level of practice, this session will leave you feeling rested & (hopefully) a bit calmer.
MORE INFOS HERE