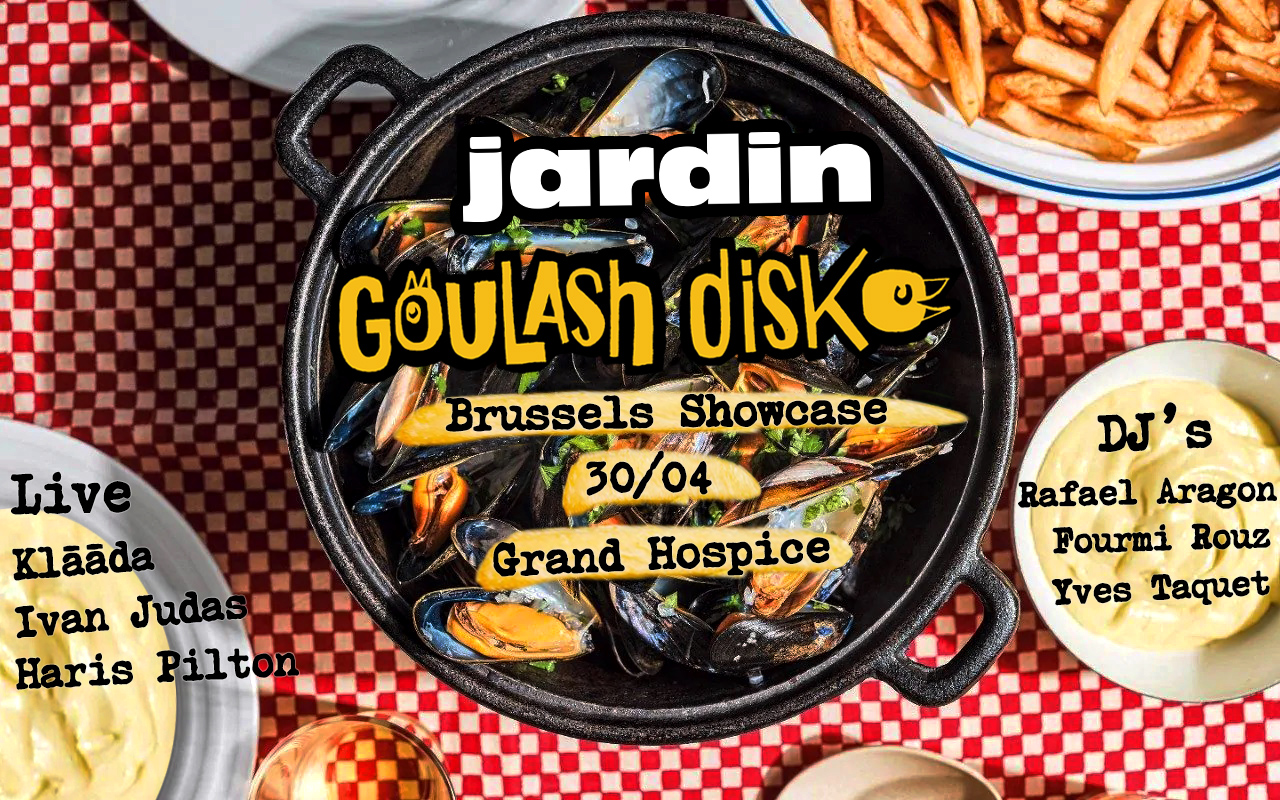 30 AVRIL – 1er MAI Goulash Disko Brussels Showcase @ Jardin Hospice
Jardin invites Goulash Disko Festival at the Jardin Hospice for a very special showcase!
The crew is coming to Brussels with an international bunch of musicians and dj's, ready to take off with you for an epic Goulash odyssey.
Alternating live acts and dj's sets, this journey through the Global Underground will range from gypsy dub to ethno psy, from globaltronica to arab disco, from handpan soundscapes to balkan folk. Get ready for sweet ear tickling, from the afternoon until late.
Line-up
▔▔▔▔
16h00 – 17h00 Ivan Judas (CRO / Live Handpan)
17h00 – 19h00 Yves Taquet (BE / DJ set)
19h00 – 20h30 Haris Pilton (SLO / Live set)
20h30 – 23h00 Fourmi Rouz (MAU / DJ set)
23h00 – 00h00 Klââda (HR / Live set)
00h00 – 02h00 Rafael Aragon (FR / DJ set)
Practical info
▔▔▔▔▔▔
FREE Entrance
4PM – 2AM
Grand Hospice
Rue du Grand Hospice 7
De Brouckère / De Brouckèreplein
Sainte-Catherine / Sint-Katelijne